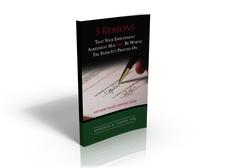 If you have been wronged by the breach of an employment agreement in New York, and want to know what your rights are, you are probably seeking quality information to learn what the relevant laws are, and to help figure out what questions you should be asking to help determine what your best course of action is. If this description fits your situation, then you've come to the right place.
Let me be unmistakably clear:
This book is provided to you absolutely free.
There is no obligation on your part whatsoever .
In fact, all you need to do to GET STARTED and order your FREE copy of this booklet, is just to fill out the form on the right side of this page.